I learnt today that Sigvaris compression stockings can reduce morning sickness!
Our friends at Sigvaris in Switzerland have undertaken studies and the outcomes are impressive.
Background:
To prepare for the study, Sigvaris determined that 60-80% of all women experience nausea and vomiting in early pregnancy. This condition is also known as NVP and can really impact a woman's daily life – including their ability to hold down a job.
There gave been a myriad (and continue to be a myriad) of therapeutic interventions used to "alleviate" the symptoms of m0rning sickness. They can include pharmaceutical products and natural therapies. However, many women are reluctant to take medications during their pregnancy for good reason.
The team at Sigvaris decided to undertake a study of pregnant women between 8 and 16 weeks into their pregnancy. The aim of the study was to determine the effect of medical compression stockings on the symptoms of nausea, vomiting and dizziness.
A group of 74 women suffering with NVP were enrolled in the study, 58 women completed the study. They were all aged over 18 years.
The group was split into two. Group 1 wore compression stockings for 2 weeks and then did not wear them for the following 2 weeks. Group two alternated and wore compression stockings for the 2 weeks that Group 1 did not and did not wear the stockings when group 1 did.
Results:
80% of participants would recommend wearing compression stockings during pregnancy.
Participants enjoyed a significantly less amount of nausea, vomiting and dizziness whilst wearing compression stockings.
They also reported less leg pain.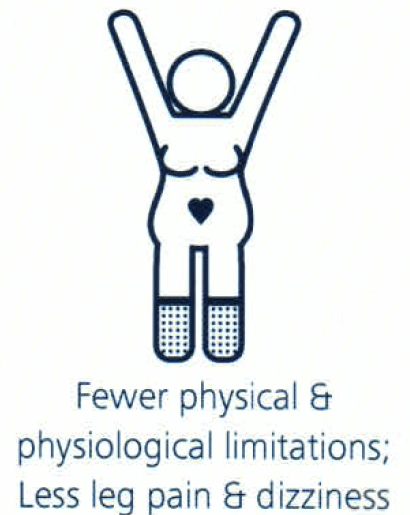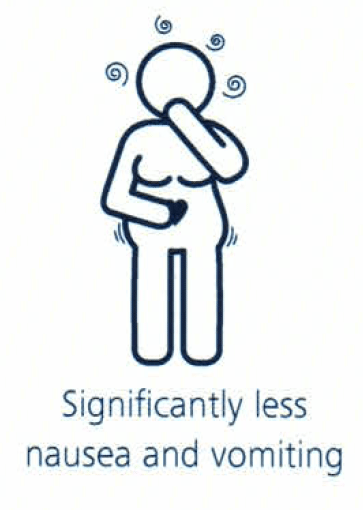 Conclusion:
Sigvaris discovered through the study that wearing medical grade graduated compression stockings in early pregnancy, not only reduces nausea and vomiting, but has a significant benefit on other factors as well like dizziness and leg pain.
Bodyment would recommend wearing Class I compression socks or stockings during the first trimester of your pregnancy. Please ensure that you take measurements and check our sizing charts before purchasing. Please always seek advice from your health professional before purchasing these medical devices. To learn more about the benefits of wearing Sigvaris Maternity Stockings, please look here
Pregnancy comfort with compression stockings: 4 reasons why doctors recommend it
We have a great range of styles and colours to choose from. Please check our Sigvaris range here